Accessory In the tube ORNAMENT PLATE DCW éditions PARIS
The accessory makes it possible to hide the driver and the connections in an aesthetic way.
Read more ...
Shipping in 24/48h !
Shipping in 24/48h with other options
FREE delivery all over Europe

Payment in 2x 3x or 4x times free of charge

Satisfied or refunded

LED bulb offered with each lamp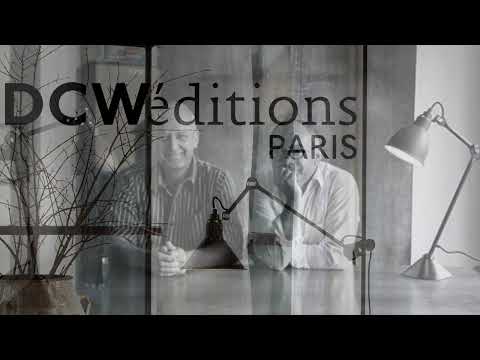 DCW Editions Paris: A Radiant Fusion of Heritage and Modern Design
In the heart of lighting design, the name DCW Éditions Paris resonates as a familiar tune for all aficionados of quality illumination. Since its inception in 2008, the brand has been a beacon of excellence, lighting up the design landscape with its breathtaking creations.
The success of DCW Éditions Paris is no accident. Each lamp, wall light, pendant, or floor lamp embodies decades of expertise, fusing art with technology. Every phase, from concept to realization, mirrors an unwavering commitment to perfection.
Behind every DCW Éditions Paris light fixture lies a tale. A tale of passionate designers, meticulous craftsmen, and a vision that perceives lighting not just as a mere tool but as a piece of art. The renowned Lampe Gras, with its iconic design, is a vibrant testament to this philosophy, representing the ideal blend of aesthetics and functionality—two values at the core of the brand.
In today's lighting market, DCW Éditions Paris stands apart with its ability to weave classical elements into decidedly modern designs. This unique alchemy between tradition and innovation is evident in each airy pendant, subtle wall light, elegant floor lamp, and other luminous creations.
DCW Éditions Paris also symbolizes durability. Every light fixture is crafted to last, utilizing high-caliber materials and avant-garde manufacturing techniques. This robustness, combined with ageless design, makes DCW lights a valuable asset for any space.
Choosing a DCW Éditions Paris lamp means bringing a slice of French lighting heritage into your home. It's a pledge of optimal illumination, elegance, and sophistication.
For those who value quality, authenticity, and brilliance in light design, DCW Éditions Paris is more than just a brand: it's an experience. A journey through the annals of lighting, an immersion into a realm where every detail matters, where each ray of light tells a story.
In short, integrating DCW Éditions Paris into your space means embracing a tradition of excellence. It signifies opting for lighting that transcends time and trends and stepping into a world where light becomes art.
"Objects, companions of everyday life, reliable in use, honest, well thought out, well made.
Design and elegant lighting to give a new vision of interior decoration. "