Horizontal suspension cables Sammode
This pair of 2 suspension kits is compatible with all our luminaires equipped with fixing collars, and each integrating:
– a ceiling hanging system
– 6m of 1.2mm diameter steel wire
– a fixing system on self-locking toggle collar with adjustment device
Max load per rope: 12 kg
FREE delivery all over Europe

Payment in 2x 3x or 4x times free of charge

Satisfied or refunded

LED bulb offered with each lamp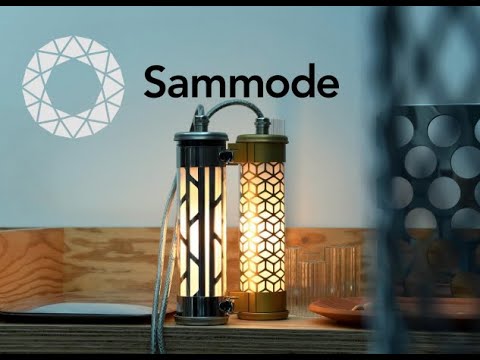 History
Founded in 1927 in Châtillon-sur-Saône in the French Vosges, Sammode designs lighting solutions that have come to be seen as an industry benchmark. The company's head office is located in Paris, and all of its products are Made-in-France. With full control of the entire production chain, Sammode proclaims its unique status as a designer-manufacturer loud and proud. This status guarantees the performance, functionality and quality of its luminaires, which can be used in extreme environments at temperatures ranging between -60 °C and +200 °C. Sammode is now seeking to apply this industrial expertise to a whole new sector, hotels, restaurants, shops, villas ... creating a new collection especially for this purpose.
Expertise
Sammode presents today a collection of light fittings intended for more domestic use but given its history, this new direction could not be more natural. One need only examine the company's roots : ever since it was founded in the late 1920 s, Sammode, a generalist, has provided electric lighting not only for production facilities, but also offices, schools, shops, and even homes. Then there is the quality and reliability of its products : by positioning itself as both a designer and manufacturer of technical lighting solutions for industry, public lighting and major transport infrastructure as far back as the 1930 s, the company has over the years accrued an incontestable expertise. Not to mention the credibility acquired in the eyes of architects. Sammode returned to architectural lighting in the 1980 s and has tirelessly updated and expanded its catalogue to meet contractor aspirations and needs. One such architect was Dominique Perrault, who would use Sammode luminaires in many of his projects ! As you can see, Sammode's arrival into the domestic sector is anything but an accident. More like a return to our roots !

The world of Sammode Studio is as much about interiors as exteriors, and now gathers six collections. Three of these include the most high-profile tubular luminaires from the company's architectural and industrial ranges, specially adapted for domestic applications. The other three collections have been developed out of collaborative projects with three teams of designers selected by Sammode to reinterpret its iconic luminaires : Dominique Perrault & Gaëlle Lauriot-Prévost, Normal Studio and Yann Kersalé

Sammode tubular luminaires have been classics of French industrial and architectural lighting since they were first designed more than 50 years ago. Constantly improved and upgraded since then, and still manufactured in our Châtillon-sur-Saône production plant in the Vosges region of France, as they always have been, they are now available in a very diverse range of options adapted for domestic applications. Rimbaud is the perfect illustration of this history : developed out of a luminaire with an incandescent light source originally designed for lighting industrial ovens, it now features the latest technologies, including smart phone dimming. It offers a soft light output from a design that is simultaneously sophisticated, authentic and true to its origins.